I love doing jigsaws and I have done from a young age. The harder the jigsaw, the better. It will keep me quiet for hours. I have so many jigsaws (literally, too many to even count), so I am only going to post difficult or unusual ones.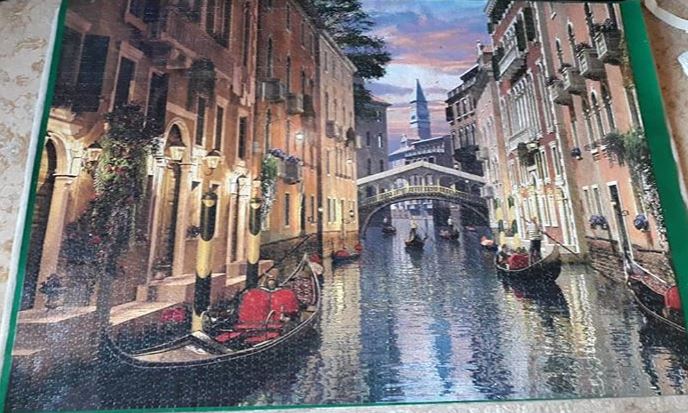 6000 piece jigsaw.
This jigsaw was what my brother got me as a Christmas present a few years ago. I was amazed at the size, but pursued and plowed through it. I did decide (call me sad if you wish) to time myself to complete this. My aim to was to complete it in less than 100 hours. Well, I did just that. This jigsaw was completed in a total of 98 hours and 48 minutes. So only just made my aim.
The Silver jigsaw.
This jigsaw was 600 and something pieces, and was fully silver. Another jigsaw bought by my brother. This was completed in 2 days. This one was easier than I though as the centre is circular, so it was easier to separate some of the pieces.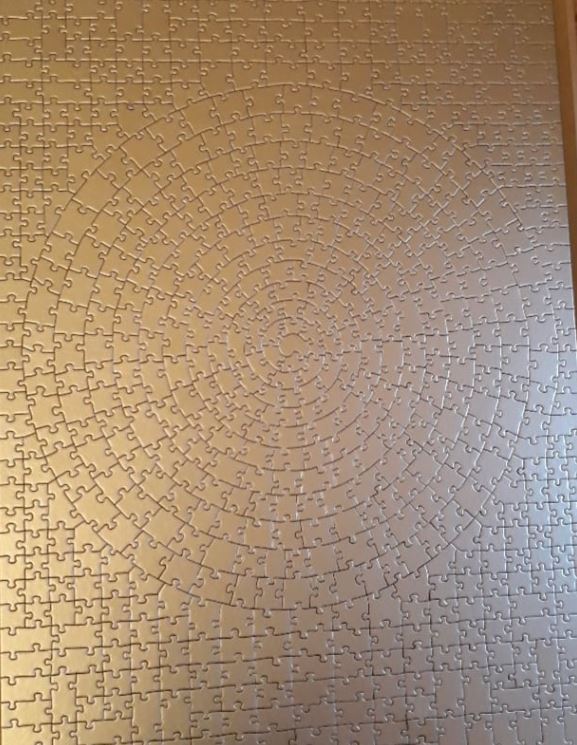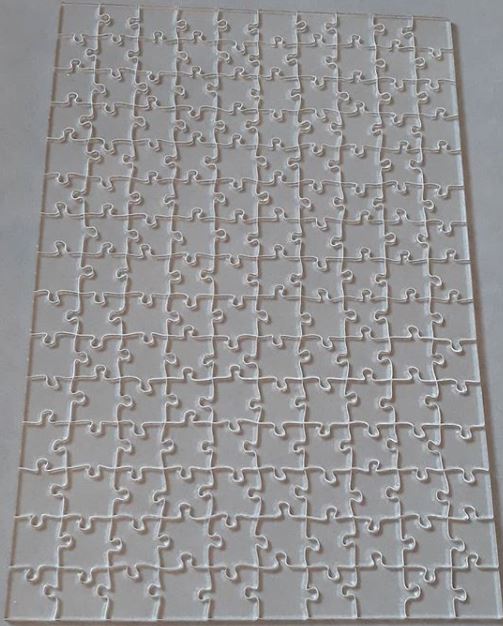 The Clear Jigsaw.
Even through this jigsaw was only 250 pieces, it was quite difficult. Each piece was clear plastic. No picture. No writing. No pattern. Just pure, see through plastic. Some people asked if I was crazy for doing it. Maybe I am, maybe I'm not. Who knows.
It was completed in 5 hours and 16 minutes.
The Circular rainbow Jigsaw.
I bought this 1000 piece jigsaw thinking it would be a challenge. After waiting 2 months for it to arrive, I was excited to get started. 5 and a half hours later, it was complete. Not as challenging as I thought it would be – but it killed a few hours and I did enjoy completing it.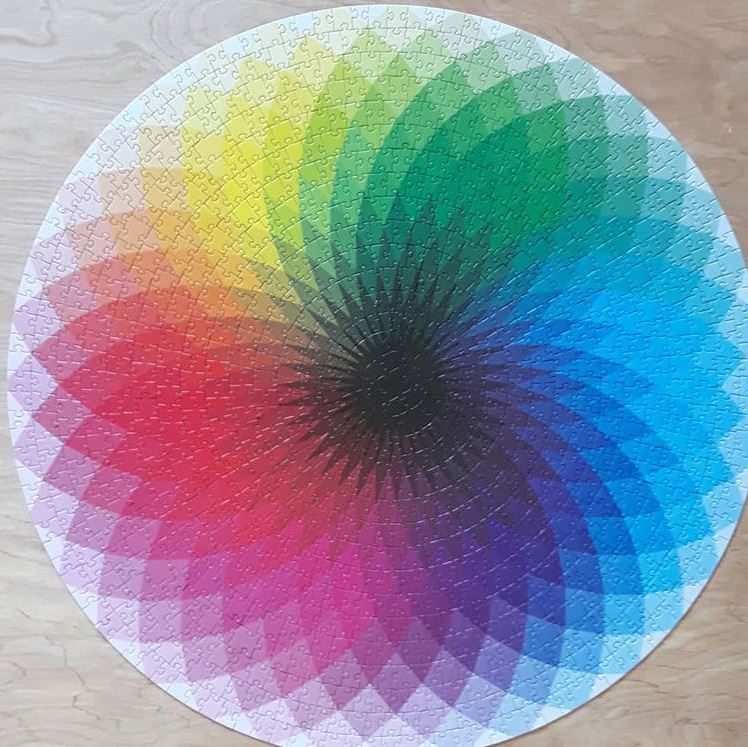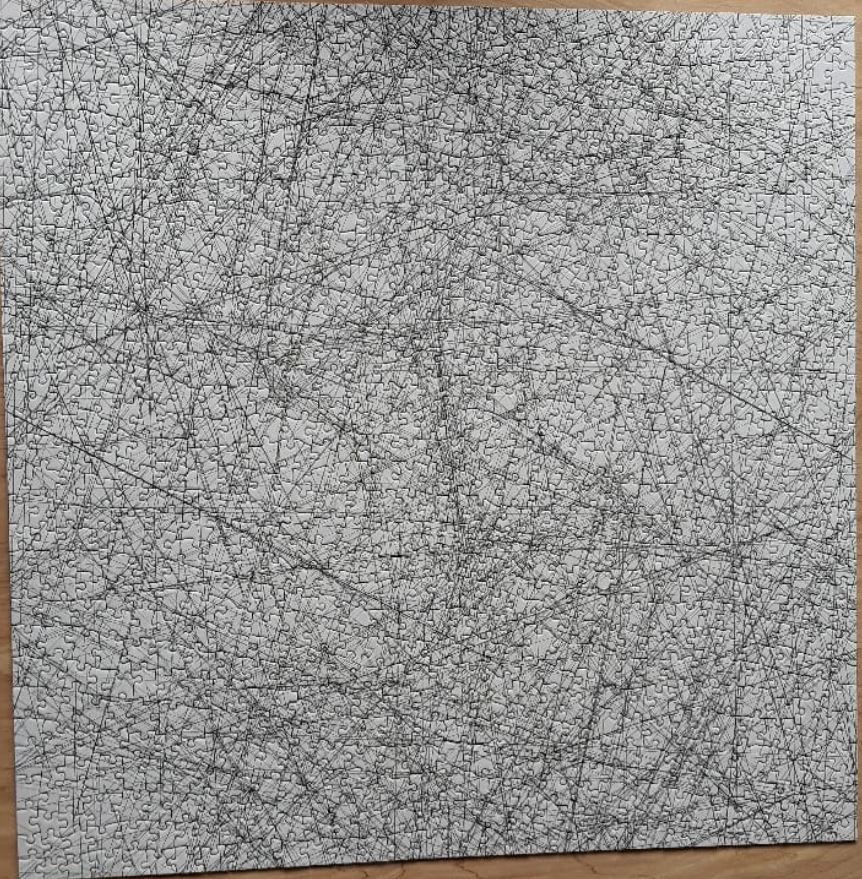 The Lines.
I saw this jigsaw, and I just had to search for it! Some call me crazy or mental, when they saw the jigsaw I was doing, but I needed to take on the challenge. It is a 1000 piece jigsaw, and as the title says, it is literally just lines. I decided to time myself whilst doing it, but I started out in short bursts, as it did get to a point my eyes were telling me to stop. I began it during the February half term, and then didn't touch it until the Easter holidays due to work commitments.
All in all, the total time taken to complete this, was 14 hours and 30 minutes.